Together, we can do all things through Christ who  strengthens us. Phillipians 4:13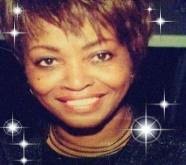 Happy New Year, Sensational Sorors of Florence Alumnae Chapter!
I am so grateful to see another year and to give thanks for His goodness and mercy.  As we leave 2019 behind, it is my hope that 2020 will be filled with wonderful blessings for you and your families.  
Jabberwock 2020 is upon us!  We currently have 10 girls participating, and I am so excited.  The Parent-Daughter Tea is Sunday, January 12, 2020 at 3:00 p.m. The location is The Venue, 1210 West Evans Street, Florence.  Wear Red! Save the Date: Jabberwock Scholarship Cotillion, May 16, 2020.
Please plan to enjoy all Founders Day activities as we celebrate January 13, 1913 and our 22 Illustrious Founders of Delta Sigma Theta Sorority, Incorporated:  Florence Alumnae, January 11, 2020 and State Founders Day, January 31-Feb. 1, 2020, Hartsville, SC. Happy Birthday Sorors!
Thank you for your commitment to Delta and your work in 2019.  Peace and blessings as we continue to find innovative and creative ways to achieve our program goals and objectives under Delta Sigma Theta's Five Point Programmatic Thrust and our Strategic Plan.  Working together– the younger, older, and Delta Dears, we can do all things through Christ who strengthens us. I look forward to serving with you!
Together, We Can!
 Tonya F. Mack
Tonya F. Mack, Ph.D.
President